WELCOME TO Chaos Thoery
Nature, life, it's all controlled by chaos. Humans simply create the illusion of control. Outside forces pull and push us every day. Yet, what happens if chaos is being pushed by a factor we don't know about? What happens if it changes the timeline? What happens if it completely changes you?
01/14
New Skin! New features. New fun!
01/13 We are switching over to HTTPS. This is security reasons. It will make things safer for browsing on your phone and in public places
Blue -4gmt She/Her Pm Offline Sneezy
200 POINTS EARNED
31 POSTS MADE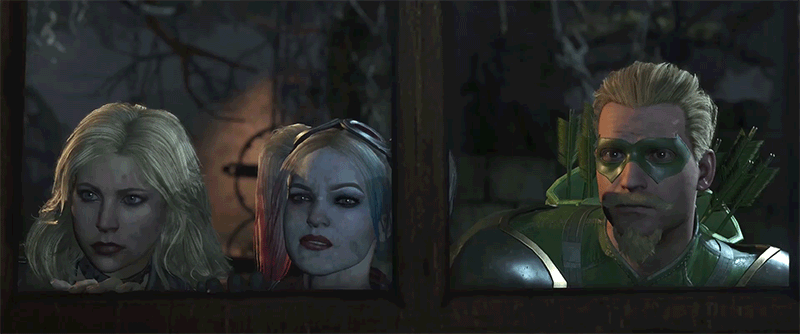 PERMALINK
// POSTED ON: Sep 28 2017, 08:02 PM
Teams
where do you belong
The team roster is important because, in this game, you can shift easily with the chaos theory. So, your Batman can be an Injustice Member instead of a Justice League Member. So, make sure you post and tell us what teams your character is on. This is a reference guide for members and guests. It needs to be shiny and as up to date as humanly possible.
Canon family members may only be apart of canon families.
New team? One not on the list? No worries. New teams can be requested below, as long as you have two active members participating in the group. Our teams, gangs, Mafias and superhero families will reflect more of Gotham at first.
Batman Family
Dick Grayson: Nightwing:Bat's Partner
Tim Drake: Red Robin: Bats Partner
---
Birds of Prey
Dinah Lance: Black Canary : Leadership
---
Carmine Falcone
Kitrina Falcone: Code Name: Capo
Leonard Snart: Captain Cold: Against his will.
---
Injustice League
---
Justice League
Diana Prince: Wonder Woman: Co-Founder
Dinah Lance: Black Canary: Leadership
Oliver Queen: Green Arrow: Membership
Richard Grayson: Nightwing: Reserves
---
Justice Society
Dinah Lance: Black Canary: Reserves
---
League of Assassins
Talia al Ghul: Talia Head: Command
---
Outlaws
Jason Todd: Red Hood: Ringleader
Koriand'r Starfire Muscle

Rose Wilson: Ravager: Grumpy little girl with swords
---
Penguin's Gang
Oswald Cobblepot: Penguin: Penguin's Gang: Leader
---
RAWR
Faith Hastings: jurassic: Utah Raptor
Alexas Hastings: paleo: Anky
---
Rogues
leonard snart: Captian Cold: Leader
---
Team Arrow
Oliver Queen: Green Arrow: Leadership
---
Titans
Karen Beecher: Bumble Bee: Reserves
Tim Drake: Red Robin: Teen Titans X/O
---
Two Face's Gang
---
CODE
<li>[b]Character Name[/b]: Code Name: [i]Position[/i]</li>
0 User(s) are reading this topic (0 Guests and 0 Anonymous Users)
0 Members:
INCHARACTER CHAT

Welcome to our in character chatbox. We would invite all who have been accepted to join in on our crazy fun. We have ground rules we want to go over.

1. This is for fun.
2. We allow you brain storm ideas here.
3. ICC is non-canon to the site
4. Limit OOC Chatter.
5. We do not account ICC as on board activity. It will not keep within activity rules.
6. We invite you join, if you are active on the main board.
7. All site rules apply in the ICC.